No Unlocals
My graduate collection, NO UNLOCALS, is inspired by the 70's and 80's surf scene in California. The work of iconic surf photographers Jeff Divine and Hugh Holland served as a perfect departure point. Their epic photographs provide a vivid and colourful testimony of the evolution of the culture and fashion in the surf scene in that time and place.
To kick-start this project I collected a bunch of old wetsuits. I deconstructed these in order to learn about the way they are built and to get an idea about the patterns used by pioneering surf companies like O'Neill and Rip Curl.
Materials used:
Hand-dyed cotton
Lamé fabric
Silk velvet
Overstock fabrics
Adhesive tape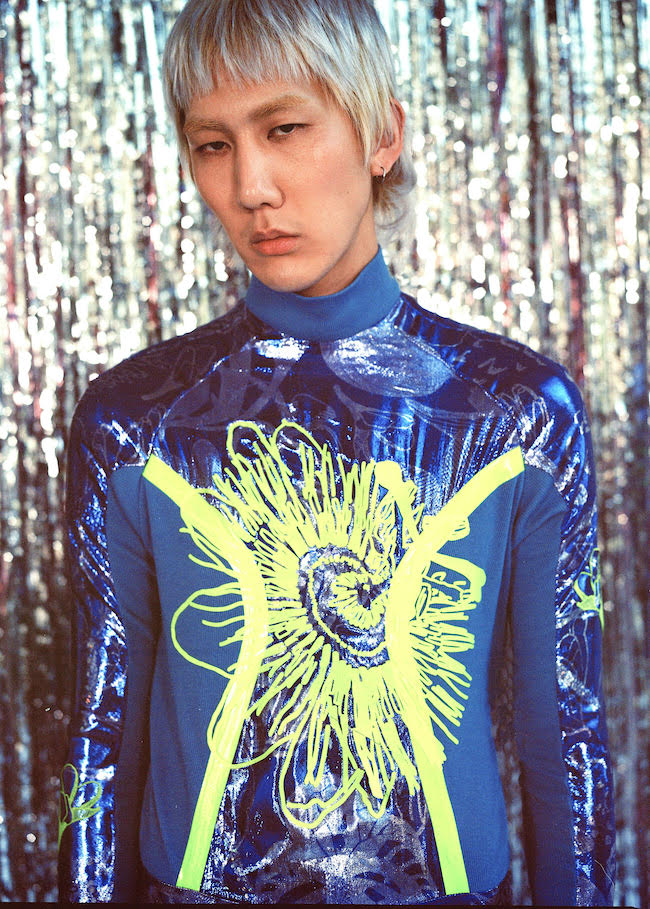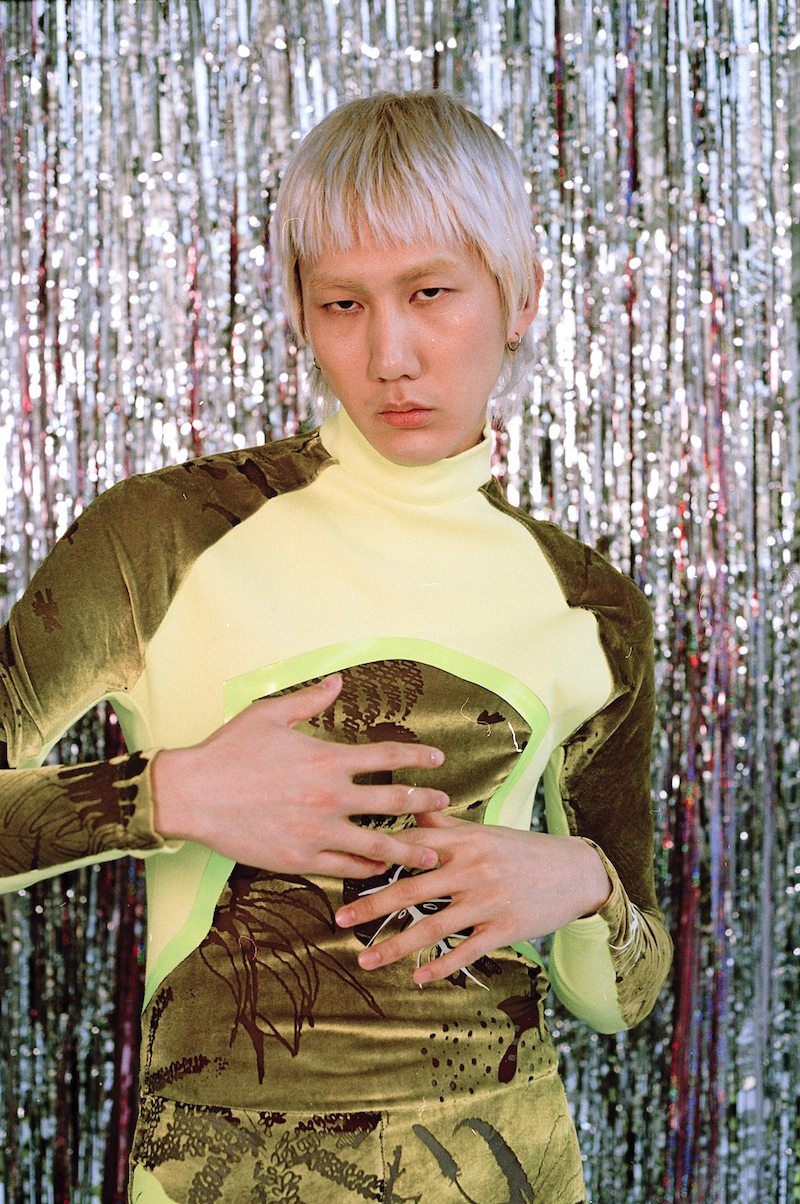 "To kick-start this project I collected a bunch of old wetsuits."
One of the most important elements in the construction of a wetsuit are the seams. They are stitched and taped in a very unique way to accommodate for the manoeuvrability required for surfing. I have tried to put an emphasis on the seams by exaggerating them – using them predominantly in decorative, rather than a purely functional, way.
Another iconic piece in the surfer's wardrobe is of course the Hawaiian shirt. I visited the Royal Botanic Gardens, Kew to do visual research and take photographs of the exotic flowers and plants they exhibit. Based on my photographs I developed hand-drawn prints, which I printed onto the fabric of my garments by the means of screen printing.